Ortofon Santa Rosa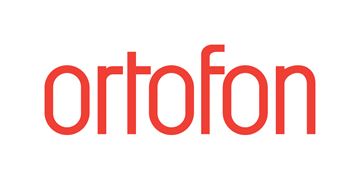 It can be difficult to find Ortofon products locally, especially in Santa Rosa specifically, but Lavish has you covered. The Danish purveyors of sophisticated hi-fi cartridges founded their company in 1918 and to this day continue to produce incredible technology, ranging from hearing aid components to some of the world's leading phono cartridges for vinyl. After a century in the industry, you'll find an Ortofon cartridge is unlike anything else you can find from another manufacturer. While the best Ortofon cartridge is up for debate, there's no doubt that they all produce superior sound quality and a high level of reliability – it all comes down to your own musical tastes and your desired use.
For decades Ortofon cartridges have provided the highest quality sound in the comfort of your own home. Every audiophile, from the beginning collector to the seasoned veteran, will appreciate hearing recordings as they were meant to be heard originally – open, dynamic, faithful, and we have the following Ortofon HiFi products available:
2M Series (Moving Magnet Phono Cartridges & Replacement Styli)
MC Cadenza Series (Moving Coil Phono Cartridges)
MC Quintet Series (Moving Coil Phono Cartridges)
Turbo MC 1 and Turbo MC 3 (High Output Moving Coil Phono Cartridges)
Omega & OM Series (Entry-Level Moving Magnet Phono Cartridges)
Accessories (Libelle Bubble Level, Alignment Tool, Stylus Brush, Stylus Gauge, Test Record, Headshells, HiFi Maintenance Set)
Incredible Quality, Capabilities, and Design
The experience doesn't end with residential use. In the 1980s Ortofon started to create and produce DJ cartridges for Club, Hip-Hop, and Scratch applications. Now these cartridges are chosen worldwide by DJs for their incredible quality, capabilities, and design. We have a number of Ortofon DJ products available in our showroom for commercial use including:
Q.Bert Series (Phono Cartridges & Replacement Styli)
Concorde MK II DJ Series (Phono Cartridges & Replacement Styli)
Concorde MK II Club Series (Phono Cartridges & Replacement Styli)
Accessories (Headshells, DJ Maintenance Set, Headshell Leads)
As you can see, you certainly have choices available to you if you're looking for an Ortofon cartridge or two. Depending on your planned application and range, we can guide you in the right direction. Ortofon cartridges are available in moving magnet, moving coil, SPU series, and True MONO, with several models for each. These cartridges are intended to provide clean and faithful reproduction of the original recorded sound to the highest possible degree. Visit our showroom to learn more. Cartridge installation is always free with purchase!
The Lavish showroom in downtown Santa Rosa is the perfect place to experiment with hi-fi equipment and discover sound that will give you goosebumps, guaranteed. We're available during our normal business hours, listed on the website, and you can reach us at 707-595-2020 with questions or to set up an appointment with a professional sound technician. We provide the highest quality stereo and home theater equipment in the area and also design and install systems for our customers. We look forward to hearing from you!