Ortofon Santa Rosa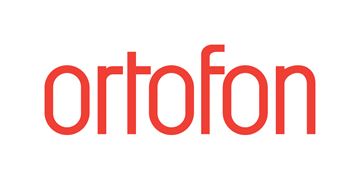 It can be difficult to find Ortofon products locally, especially in Santa Rosa specifically, but Lavish has got you covered. The Danish purveyors of sophisticated hi-fi cartridges began their company all the way back in 1918 and to this day they continue to produce incredible technology, ranging from hearing aid components to some of the world's leading phono cartridges for vinyl. After a century in the industry, you'll find an Ortofon cartridge is unlike anything else you can find from another manufacturer. While the best Ortofon cartridge is up for debate, there's no doubt that they all produce superior sound quality and a high level of reliability – it all comes down to your own musical tastes.
While this manufacturer is most well-known for their cartridges, they make other vinyl accessories, as well. You can come to them for replacement styli, protection guards, headshells, tonearms, MC transformers, and even audio cables. As for the range of Ortofon products you can find or order from our Santa Rosa showroom, we can get you the following products if available:
ortofon om5e
ortofon om10
ortofon 2m
ortofon bronze
ortofon pro s
ortofon 2m red cartridge
ortofon om20
ortofon qbert
ortofon dj cartridge
ortofon blue cartridge
ortofon red cartridge
ortofon 2m red stylus
As you can see, you certainly have choices available to you if you're looking for an Ortofon cartridge or two. Depending on your preferred range, we can guide you in the right direction. Ortofon cartridges are available in moving magnet, moving coil, SPU series, and True MONO, with several models for each. These cartridges are intended to provide clean and faithful reproduction of the original recorded sound to the highest possible degree. If you'd like a demonstration, we highly encourage you to come see us and ask to hear samples from the Ortofon products we have in stock at the Santa Rosa showroom.
The Lavish showroom in downtown Santa Rosa is the perfect place to experiment with hi-fi equipment and discover sound that will give you goosebumps, guaranteed. We're available during our normal business hours, listed on the website, and you can reach us at 707-595-2020 with questions or to set up an appointment with a professional sound technician. We provide the highest quality stereo and home theater equipment in the area and also design and install systems for our customers. We look forward to hearing from you!